HK-111M Papermaking Type Wollastonite Power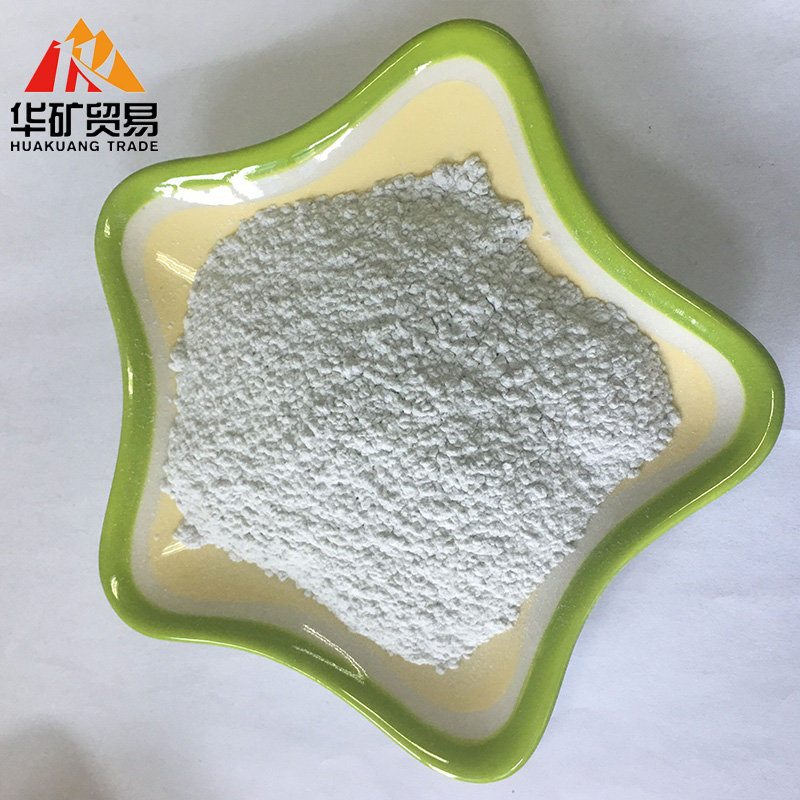 Description:
Wollastonite is a natural chain-type calcium metasilicate mineral, its molecular formula is CaSiO3 or Ca3[Si3O9].Wollastonite can still maintain good fiber structure after processing and crushing. Because of similar characteristics with plant fiber, it can be used to replace part of plant fiber to produce paper in order to reduce the cost.
The study confirmed that with the use of wollastonite composite fiber, the pollution source and the cost of sewage treatment can be reduced, which was in line with the principles of clean productions and pollution treatments in the paper making industry.
Our advantages:
1. lower Fe content
2. Lower loss on ignition (LOI)
3. Fewer surface defects
4. Improved shrinkage control
5. Higher impact strength
6. Faster drying times
7. higher whiteness
Parameters:
Short-acicular Wollastonite Powder

Class-1

Class-2

Class-3

CaO

43%min

30%min

20%min

SiO2

49%min

57%min

60%min

MgO

1.5%max

1.5%max

1.5%max

Fe2O3

0.5%max

0.5%max

1.5%max

LOI

1.5%max

2-4%

5%max

Whiteness

88-91

85-88

60min

Size

200mesh, 325mesh, micropowder, others

Packaging

Jumbo bag; 100kg bag; 50kg bag; 25kg bag; or customized
| | | | | |
| --- | --- | --- | --- | --- |
| Acicular Wollastonite Powder | WFA90 | WFA80 | WFA70 | WFA60 |
| SiO2 | 49%min | 49%min | 49%min | 49%min |
| CaO | 44-48% | 44-48% | 44-48% | 41-46% |
| Fe2O3 | 0.6%max | 0.6%max | 0.6%max | 0.6%max |
| MgO | 1.5%max | 1.5%max | 1.5%max | 1.5%max |
| LOI | 1.5%max | 2-4% | 2-4% | 7%max |
| Aspect Ratio | about 1:20 | 1:15min | 1:15min | 1:10min |
Other information:
Packaging Details: According to customer's requirement.(25kgs/bag,50kgs/bag or 1mt/bag, etc.)