325 mesh Wollastonite Powder Class-I with Higher CaO content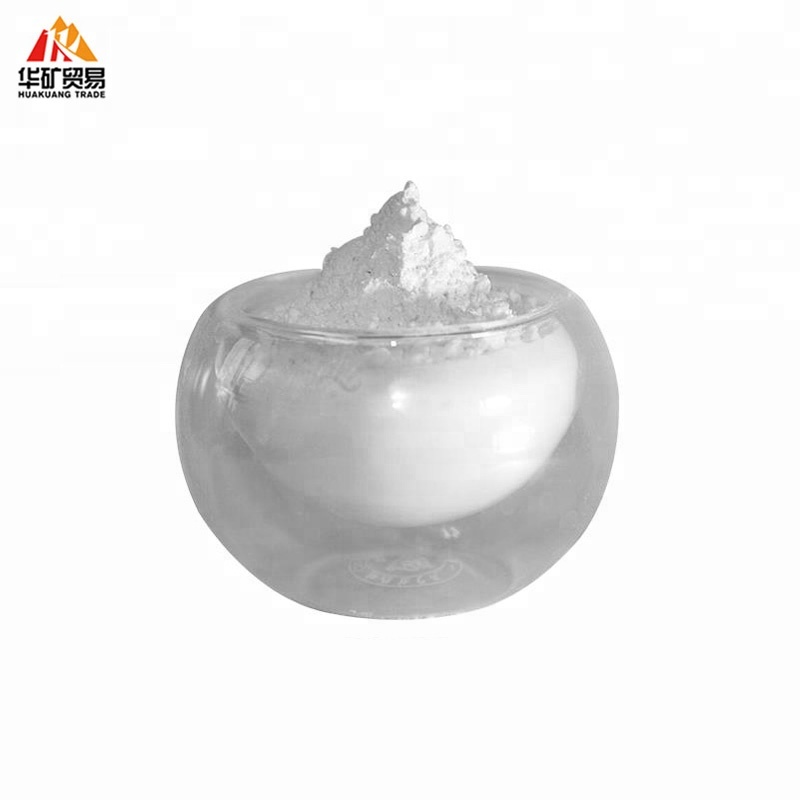 Description:
HK wollastonite covers wide range of various wollastonite products. Wollastonite (CaSiO3) is a naturally occurring white calcium silicate mineral. As a mineral with a wide range of uses, wollastonite is a popular raw material in a varity of applications, including plastics, paints and coatings, and in ceramic and friction materials.
Our wollastonite powder have many advantages such as lower Fe content, lower LOI and higher whiteness. Our wollastonite is chosen by manpower. It is defined into two classes-Class I and Class II based on different Ca contents,and we can also choose the mineral according to the clients' specific requirements.
Our ordinary size of densified wollastonite are 200mesh and 325mesh, it can be also processed to micro powder (5um)
Parameters:
Item

Typical Value

Chemical component

CaSiO3

SiO2 (m/m,%)

50%min

CaO (m/m,%)

43%min

Fe2O3 (m/m,%)

0.5%max

MgO (m/m,%)

1.5%max

LOI.

1.5%max

Whiteness

88-91

Shape

Powder

200 mesh

325 mesh

1250 mesh

2500 mesh
Application:
Wollastonite powder can be widely used in metallurgy, ceramics, plastics, brake block and ceramic glaze.
It can be also used in coating materials, rubbers.
It is suitable for use in fire-proof plates and Calcium silicate boards in the construction fields.
Other information:
Packaging Details: According to customer's requirement.(25kgs/bag,50kgs/bag or 1mt/bag,etc.)